System 1* – 5kW Single phase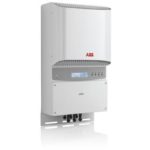 Includes the following
• ABB inverter
• 19 x Canadian Solar 265W panels
System 2* – 4kW Single phase 
Includes the following
• ABB inverter
• 15 x Canadian Solar 265W panels
System 3* – 3kW Single phase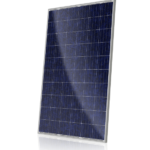 Includes the following
• ABB inverter
• 11 x Canadian Solar 265W panels
We only use quality Italian built inverters with a guaranteed replacement warranty of 10 years. We don't sell or use cheap imitation inverters.
Canadian Solar panels hold a 25 year guarantee of performance.
All workmanship is guaranteed and endorsed by the Clean Energy Council
Amplect Pty Ltd is a member of the Clean Energy Council and holds the applicable licence AI1719966
Please note, we can offer solar packages to suited to your budget. The installations quoted above are based on the premium range of products. We can offer savings on systems utilising other brands but of the same warranty as the premium range. Call us or leave an enquiry and we'll be more than happy to design a system based on your budget and roof space.
*Indicated include supply and installation of complete system respective of design capacity and after Government incentives. Three phase systems will attract further costs based on individual design. All STC's are agreed to be signed over to Amplect Pty Ltd.